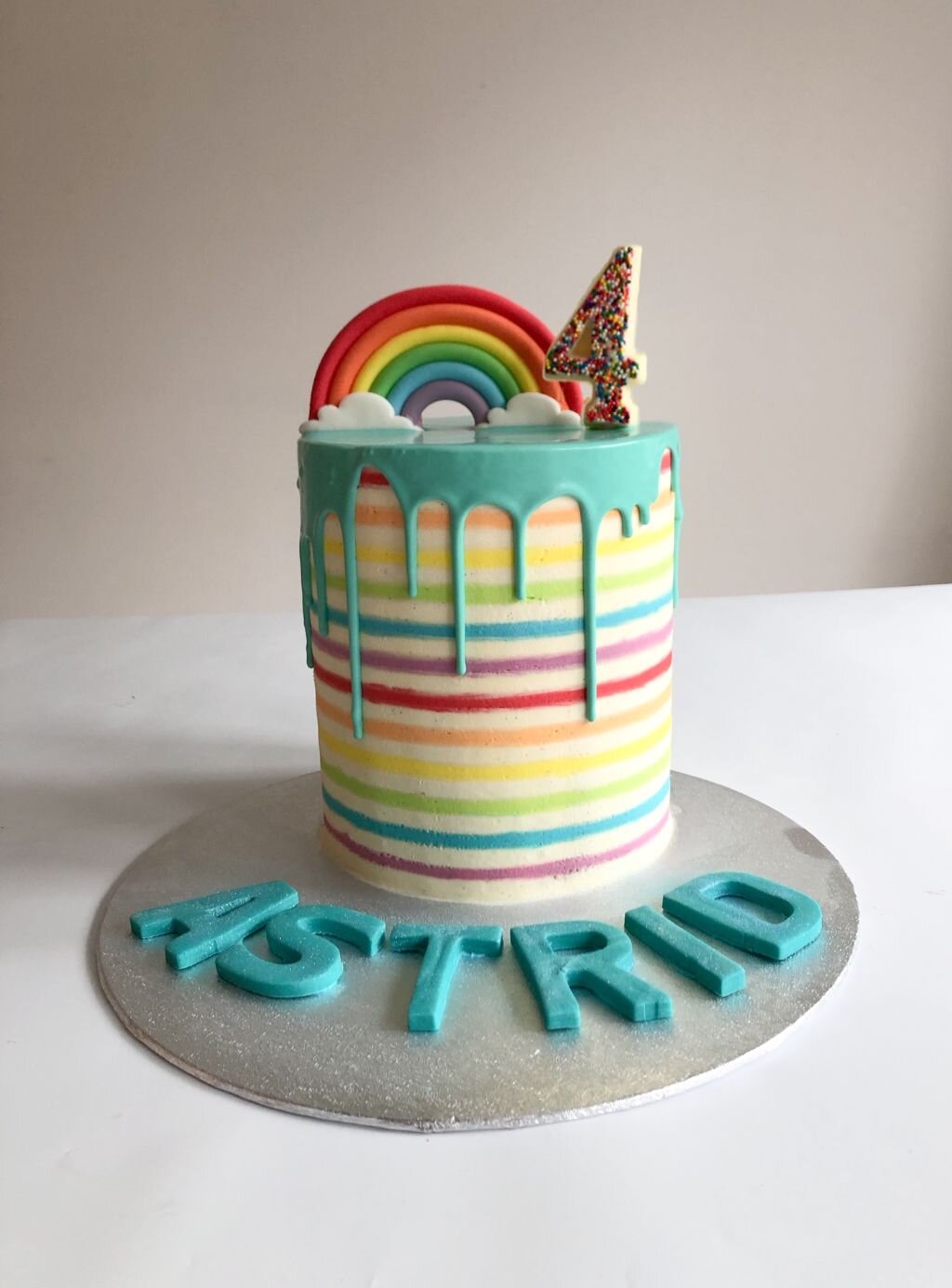 rainbow (S/GF/VE*)
all the colours of the rainbow! 6 layers of rainbow vanilla sponge cake, filled with cream-cheese frosting and iced with multi-coloured vanilla buttercream, coloured drip and a fondant rainbow. We also add a chocolate number topper and fondant name on the board, please let us know details on the order form.
This is a tall cake so will serve roughly double the recommended amount that our usual cakes serve. Fondant rainbow is made in one size, so will look smaller on larger cakes.
*drip colour can be altered or removed entirely for vegan or dairy free cakes.
ALLERGENS - STANDARD - GLUTEN/EGG/DAIRY/SOY
THIS CAKE CAN BE MADE GLUTEN FREE OR VEGAN BUT IS AT AN EXTRA CHARGE, PLEASE CONTACT US AT INFO@TSPCAKE.CO.UK