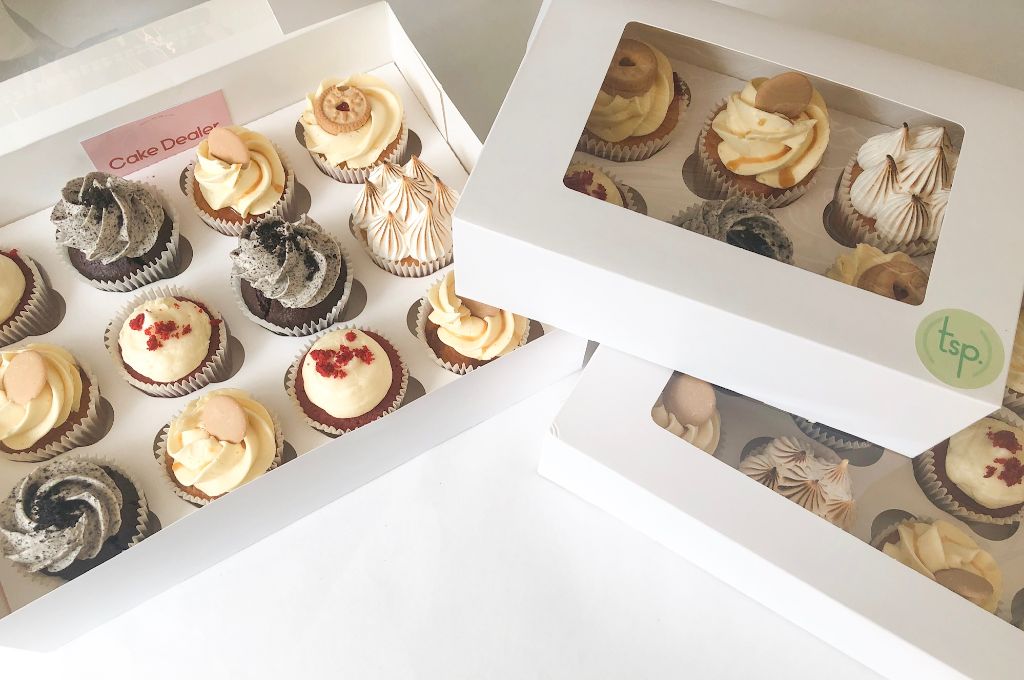 mixed cupcakes (S/VE/GF)
a selection of mixed cupcakes from that days bakes.
should you require a certain flavour from the list below please add the flavour to the comments section when ordering, minimum of 6 per flavour.
ROLO
MOCHA
CHOCOLATE ORANGE
MINT CHOC CHIP
BLACK FOREST
FERRERO ROCHER
VEGAN OREO
VEGAN PB&J
VEGAN RASPBERRY AND COCONUT
ETON MESS
LEMON MESS
SALTED CARAMEL
COOKIE DOUGH
STRAWBERRY
JAMMIE DODGER
RED VELVET
For specific dietary requirements please call your order through to us.